Bishop Eusebius Alfred Nzigilwa who was auxiliary in Dar es Salaam Archdiocese has been installed as Bishop of Mpanda Catholic Diocese on August 2 this year during Mass which was presided over by the Archbishop of Tabora Archdiocese Most Rev. Paul Ruzoka.
Bishop Nzigilwa who is Chairman of the Communication Directorate at Tanzania Episcopal Conference (TEC) was installed as the Conference celebrate the 54th World Communication Day.
Speaking after the installation, Bishop Nzigilwa who is also celebrating 25th anniversary of his priesthood this year, expressed gratitude to God as he linked his new mission in Mpanda Diocese with various events during his life, saying God has plans for every step of his life, from conception to the end of his journey of faith and calling.
He thanked all the bishops of Tanzania for their cooperation in all the steps of his life since he was ordained as auxiliary bishop, and even now when he is appointed Bishop of the Mpanda Diocese.
He thanked the priests and the lay faithful of Dar es Salaam Archdiocese for their cooperation while he worked as auxiliary bishop and even accompanied him to Mpanda Diocese.
He said his pastoral plan is to develop the missionary spirit of the Church in collaboration with other dioceses, especially the Archdiocese of Dar es Salaam.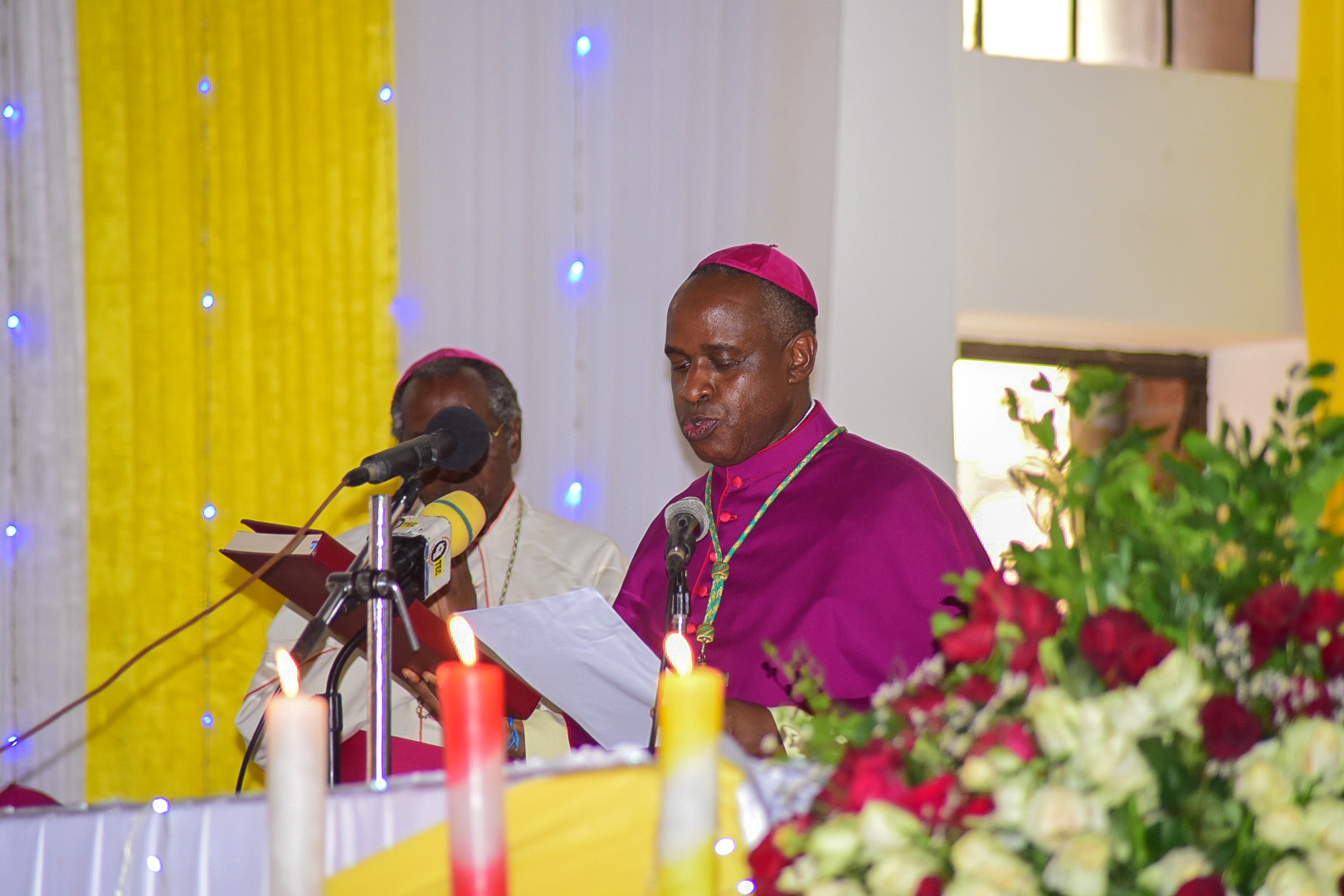 He called for missionary unity and solidarity between Mpanda Diocese and the Archdiocese of Dar es Salaam strengthened through associations such as the Holy Childhood and the Catholic Women Movement in order to foster, maintain and develop missionary activities.
Preaching at the Mass, Bishop Joseph Mlola, ALCP /OSS of the Diocese of Kigoma congratulated the faithful of Mpanda for having a hardworking and experienced bishop. He said that he believes the faithful will give the bishop the necessary support for him to continue proclaiming the Gospel in their areas.
On his part, the President of Tanzania Episcopal Conference (TEC) Archbishop Gervas Nyaisonga congratulated the faithful of Mpanda Diocese saying that God has given them a humble and hardworking bishop.
He called for sincere cooperation between the faithful, priests and their bishops to strengthen evangelization in Mpanda.
And speaking on behalf of President John Magufuli of the United Republic of Tanzania, Retired Prime Minister Mizengo Pinda  congratulated Bishop Nzigilwa for his new mission in Mpanda Diocese, adding that the government recognizes the Catholic ChurchÔÇÖs contribution to the nationÔÇÖs prosperity, especially its focus on education, health, welfare and the inclusive development of many Tanzanians since the beginning of evangelization in Tanzania.
Mpanda Diocese was established in the year 2000 and on 23 October the same year, Pope John Paul II appointed  Fr. Pascal Kikoti a First bishop of Mpanda Diocese.
Bishop Kikoti died in 2012 upon which Pope Francis appointed Bishop Gervas Nyaisonga a second Bishop of Mpanda Diocese in 2014.
Pope Francis later promoted the Catholic Diocese of Mbeya to the status of Archdiocese and appointed Bishop Gervas Nyaisonga as the Archbishop on December 21, 2018. After this development, Archbishop Nyaisonga moved to Mbeya Archdiocese.
On May 13, 2020 Pope Francis appointed Bishop Eusebius Alfred Nzigilwa as the third Bishop of Mpanda Catholic Diocese.